Not every beautiful destination in the world will present an opportunity for you to make money while traveling. If you are focused on landing a great job and banking serious cash, there are a number of options, but you may miss out on seeing a number of dazzling destinations. That is why so many people are turning to online jobs. Marketing, travel writing, website design, affiliate marketing and even sales jobs are readily available and give you the ability to travel the world, jumping from place to place and never actually having to be tied down.
A number of online entrepreneurs have done exactly that. Generated healthy and steady income from working online and used the freedom to escape home and take in all of the sights, cultures and experiences that the world has to offer. You can be one of those people with some hard work and the right amount of networking.
Depending upon the lifestyle you are after or the job abroad that you want, there are hundreds of options. You can become an accredited diving instructor and live in the Caribbean, you can teach English in a number of different countries and travel the world from year to year, or you can even become a travel writer and get paid to visit places like France or Malaysia. All of the options are exciting but it is your job to choose which one will suit your needs and desires the most. For more detailed information on how to land these jobs, where to start and what you can do, feel free to browse our site to find exactly what you are looking for.
While there are jobs that offer a wonderful opportunity and a steady income, you may simply want more; more freedom, more ability to travel and more prospects for jumping from destination to destination. Once you have decided which career path you want to take or which opportunity you want to invest your time in, the next major step is deciding where you want to travel.
The world is your oyster, the opportunities are endless and there are an infinite number of places you can visit to make your dreams a reality. Whether you have already nailed down an online job and are ready to pack your bags and get away, or are searching for a new place to call home, here, without further delay is our comprehensive list of the top 10 island destinations. What you do there, where you work or how long you stay is completely up to you. Nevertheless, given the chance, these are the destinations that you simply need to experience for yourself. Sit back, inform yourself, ponder the options available and get ready to live the life that most people can only dream of.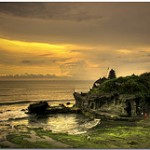 #10- Bali, Indonesia
Bali is the stuff that dreams are made of. Its reputation precedes it and it is world famous even though it is relatively small. With terrific weather year round and a culture and history you will want to bask yourself in, Bali, Indonesia is an island destination you need to see, more than once.
For more information on Bali feel free to click here
#9- Santorini, Greece
A lot of things come to mind when you picture Greece from the historical monuments and museums to the stunning architecture. However not enough people give Santorini the credit it deserves as one of the top island destinations in the world. The Beautiful sunsets and hotels packed tightly into the surrounding volcanic hills will make packing your bags to leave an immense struggle.
For more details on Santorini please click here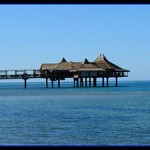 #8- New Caledonia
There are thousands of tropical islands to choose from in the South Pacific, yet New Caledonia offers something completely unique. The French heritage and economy backed by the Euro make New Caledonia the island of opportunity. If living on the beach, sipping classic French wine and having the ability to travel the world is your cup of tea, you will want to make New Caledonia your home.
For more New Caledonia information please click here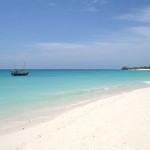 #7- Zanzibar
This tropical island has been glorified in numerous songs and throughout popular culture, yet it lays low when conversations about the top islands in the world take place. Zanzibar has had a turbulent history circled around being the home of the slave industry. However it is about more than that these days. Lie back on the beach, bathe in the Indian Ocean and breathe in all the flavor and become absorbed in the local spices and culture.
For further details on Zanzibar feel free to click here
#6- Kauai, Hawaii
Any top island destination list needs to include Hawaii. While all the buzz and excitement seems to revolve around Maui, once you visit Kauai you will understand why it made this list. Gorgeous white sandy beaches surround the island's exterior while stunning mountains and canyons are absorbed on the interior. Kauai has it all without all the hype and hustle and bustle of Maui.
For further information on Kauai you want to click here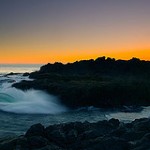 #5- Vancouver Island
Now you may question how Vancouver Island made a list amongst some of the best tropical islands in the world, but once you visit you will understand why. Travel magazines have been adorning this island with the credit it deserves for years, but it doesn't get the same appreciation from North Americans. The pristine tranquility offered is unmatched and you may someday tire of tropical weather and white sandy beaches. When you do, Tofino's Long Beach is the place you will want to call home.
For further travel information on Vancouver Island please click here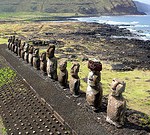 #4- Easter Island
No other island in the world carries the same mystery as Easter Island. The grand stone statues left their by the Rapa Nui tribe are world famous yet you wont understand their significance until you stand before them. This once lush and fertile land has been left barren and misused. A visit here will force you to look inside yourself and realize the importance of natural resource management and the environment.
For more details on Easter Island feel free to click here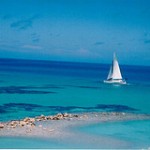 #3 Bermuda
This is not a tropical island to visit if you are backpacking on a dime. For centuries the Caribbean has attracted wealthy investors and powerful businessmen. Bermuda boats the highest gross national income in the entire world and its cost of living will floor you. With that said, if you have the cash and want to live in the lap of luxury, Bermuda is the place to go.
For more exciting information on Bermuda please click here
#2- Galapagos
The Galapagos Islands could make up an entire top 10 list of their own. The islands are a UNESCO World Heritage site and offer some of the most unique and mystifying scenery found anywhere in the world. From wildlife that you cannot see anywhere else in the world to the harmony between man and nature that exists, no one visits Galapagos without feeling inspired and further connected to nature.
For further details on Galapagos please click here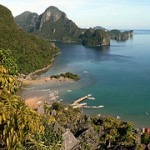 #1-El Nido
This selection is a bit off of the map as El Nido cannot really be considered just an island. Rather it is a chain of 45 separate jewels planted in the water. Placed atop of the northernmost province of Palawan in the Philippines, El Nido offers an unspoiled, tropical paradise. An environmentally friendly atmosphere, crystal clear water and some of the world's best diving spots are just a few things that you will find here. You can even sea kayak and be dropped off on your very own island. What more could you possibly ask for?