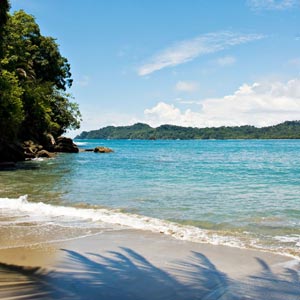 If it is living and working in paradise that you are after, then Costa Rica is where you need to be. From tropical weather to lush rainforests to unique adventures this tropical paradise has it all. If you are or have ever dreamt of living in splendor, this is your opportunity. And it is an opportunity that is more attainable than you may first imagine. Here are a few quick tips for you on how to get a job in Costa Rica so that you can live and work abroad.
Finding Work in Costa Rica
To be truthful finding a job in Costa Rica can prove to be a little tricky at first. Thankfully there are a number of recruiters and job forums that can help you get in touch with the right people. The standard in the country is that every job in which a native can do, natives will be hired first. Your job is to find those positions which are not easily filled by native Costa Ricans. The most common of these are English teaching jobs, jobs as English tour guides and jobs within the environmental sector. On top of these opportunities for working abroad in Costa Rica you may also want to consider starting up your own business. Becoming self employed not only allows you more opportunity for freedom and travel, but also comes with less restrictions.
Work Permits
In order to live abroad in Costa Rica you are going to have to either apply for a work permit through your employer or apply for residency if you have chosen the self-employed route. If you obtain a job with a large company most of the work will be done for you, no hassle on your end. On the other hand, smaller companies often refuse to hire people without a work permit as the paperwork can take months to complete.
Available Opportunities
Your best bet of landing a decent salary job is to become fluent in Spanish as well as English. If you are bilingual in such a way, then it can be quite easy to land a job as a tour guide, an English teacher or within a tourist resort. Keep in mind that you are not going to be paid the same as you would in your country. In fact the salary is often far below average but in turn, so are the living costs. A big job with a large firm can usually net you around $2,000 USD a month while a teaching job will a small company will net you around $500 USD a month.
Self-Employment in Costa Rica
The best way to make enough money to get by on and get confirmed entry into Costa Rica is to start your own business. This gives you the freedom that you originally sought after by moving abroad. There is also greater chance of financial success but it also comes with a bit more risk. The best opportunities are within the travel and tourism industry but you are going to want to make sure you have the appropriate funding before starting your venture. Bank loans are much harder to obtain in Costa Rica. Lastly it is a definite bonus if you can study and become fluent in Spanish as it will make it a lot easier to interact within your community and with clients.
Find a Job in Costa Rica
If you are serious about getting away and traveling to one of the most beautiful countries in the world, then there are a few companies and job brokers that can help you obtain a job. There are large employers such as Intel and Motorola that are constantly looking for new employees and you can even find jobs on search engines and other job websites.
Costa Rica is not the answer if you are looking to make big money fast. Sure there is a chance that you will start your own business and it will take off, but if you are focused on major income there are probably better options. However, when it comes to quality of life and living in paradise, there are not many places that can top this fabulous destination. If you always catch yourself dreaming of hiking through acres of rainforest or sipping Margaritas on the beach, Costa Rica is the place for you.