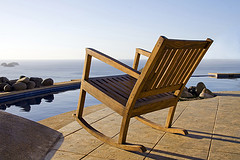 Is home really where the heart is? Or does your heart follow along wherever you go, as long as you make positive decisions that really make you feel better about your life and yourself? The truth is that home can be absolutely anywhere you want to make it. It seems there are so many xenophobes out there that assume that anything out of the ordinary or anything too far from home is simply not safe. People conjure up images of foreigners being targeted or mistreated and neglect the opportunities that exist in the world for retirement.
Sure retiring or living abroad may not be for everyone. I mean you have family, friends and comforts close to home that you simply do not want to give up or say goodbye to. But isn't it just nice to know that there are other options out there, just in case you change your mind or simply want to get away? You do not have to retire abroad, you do not have to move away to get away from things, but sometimes it just feels good to know that there are other places and other ways of life that can give you some of the things that you do not have. Costa Rica is one of those places and if that surprises you then you need to take a look at these top 12 reasons to retire abroad in Costa Rica.
Now I am not trying to sell you anything or promote the country in any way, so this all comes with a little bit of a disclaimer. Costa Rica doesn't necessarily offer all the excellent things it did for expats in the past. The government has made some poor decisions and there are drawbacks that you have to keep in mind. If you are looking to retire abroad in a place that offers you the comforts of home and in a place where you can connect and be close to other expat retirees, this is the place to be.
If you are looking for something a little off the beaten path and actually looking to get away, there may be better options. With that being said, the country is unbelievably stunning and really, really cheap. So let's get right into it. Here are 12 enlightening reasons why you should consider retiring to Costa Rica.
Reason to Retire in Costa Rica #1- Universal Health Care
Ah, universal health care, one of the only arguments that comes into place when people compare Canada and the USA. However, Canada isn't the only place with affordable health care and Costa Rica actually outranks the USA in overall quality of health care. The entire system operates quite in the same way that Medicare does in the USA which means you aren't going to have to put a second mortgage on your home to take a trip to the doctor.
What is even better is the fact that Costa Rica's universal health care also covers dentistry and even cosmetic surgery. Now you can get that perfect veneer smile to match that golden brown tan you spend so much time working on at the beach. Forget Hollywood, maybe Costa Rica is the new land of plastic smiles and George Hamilton tans. Okay, maybe that is taking it too far but you get the point.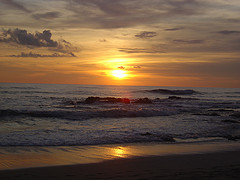 Reason to Retire in Costa Rica #2- Low Cost of Living
Yes, the cost of living has risen in Costa Rica over the years and yes, there are wealthy expats who throw around large amounts of cash in the country on a monthly basis. However, recent studies have still shown that the cost of living in Costa Rica is approximately 35% lower than that of the USA. What does that mean for retirees? It means you still have the chance to live a comfortable retirement even though the recession "stole" a large chunk of your 401k right from right underneath your pillow.
Groceries cost less, dining out costs less, alcohol costs less and housing is far more affordable than it is in most places within the USA. That is of course unless you dream of retiring in a cabin nestled in the woods of Northern Ontario, or a government assisted living complex in New York. But hey, to each his own right?
Reason to Retire in Costa Rica #3- Stunning, Never Ending and Unique Beaches
Many people call the beaches in Costa Rica the most beautiful in the world, and not many people actually argue that opinion. Costa Rica is a country that is crammed between stunning beaches on both sides much the way sardines are crammed into a can. No matter where you go you will stumble upon every kind of beach you could imagine.
There are rocky beaches, fishing beaches, surfing beaches, beaches connected to jungles, black sand beaches, empty private beaches or beaches packed with tourists. The choice is yours and the options never end. It is kind of like a bag of Lindt Lindor chocolates that never ends and comes without any calories.
Reason to Retire in Costa Rica #4-Good Ol' Democracy
I'm not coming out and saying that democracy is above and beyond the bees' knees or the cat's pyjamas, because it can be argued that it barely works at home. However, Costa Rica's democratic form of government means you can dispel those images of rebels, revolutions and government upheavals that haunt the dreams of so many expats considering a move abroad. The system in Costa Rica is as stable as it gets and incredibly boring, just the way we like it.
Reason to Retire in Costa Rica #5- An Array of Climates and Weather beyond Imagination
At some point or another we all dream about tropical weather and living in a land of sunshine and beaches. The problem is that for some retirees that sort of weather can get boring after a year or longer. Spending everyday in humid and hot conditions can slow you down and sometimes have you missing the weather at home for than you thought possible. This is not the case with Costa Rica.
The country boasts every type of climate that you can imagine. There are beaches, ranges of volcanic mountains, acres of fertile soil for farms, deep jungles, rainforests and even dry prairies. If you want you could choose to spend your day in a different type of climate each day of the week. Hot, cool, dry, wet, the choice is yours.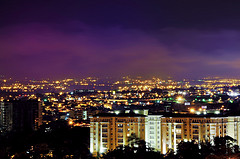 Reason to Retire in Costa Rica #6- Bio-Diversity in Costa Rica
Whether you spend a week here or settle down for years, you are going to see things that you have never seen before and cannot find anywhere else in the world. The wildlife is unique, varied and fascinating.
Scientists and researchers from all over the world continually stream to the rainforests in Costa Rica to study rare species of plants and animals that do not exist in any other place. From Sloths, rare birds, jaguars, prehistoric trees and insects, monkeys, sea turtles and everything in between, you will be wowed by nature at its best, no admission ticket required. Take that Siegfried and Roy.
Reason to Retire in Costa Rica #7- A Haven for Small Business
If you own your own small business, or have dreams of starting one up, then Costa Rica is one of the best places in the world to be. Whether you want to consult people online, operate an online store, work as a blogger, get into affiliate marketing, or pretty much do anything that is based around self employment, Costa Rica is often as comfortable as it gets.
The government will exempt you from taxes that you would have to deal with in a number of other retirement destinations, which simply means more money in your pocket for cocktails. This is excellent news for people who are short on retirement savings and need to get a little creative when it come to side income. The fact is that Costa Rica wants you here and the more money you have to spend the more money you will funnel back into the economy. It really is a win-win situation.
Reason to Retire in Costa Rica #8- Always a Stone's Throw from Paradise
Even if you cannot afford to pony up the cash for an elegant beach home, or you decide that you want to live in a condo in the middle of the city, you are always steps away from paradise. One day trips to mountain ranges, volcanoes, surfing spots, jungles, national parks and hiking trails are commonplace. There are not many places in the world that offer so many natural, fun-filled locations that are in such proximity to one another.
Reason to Retire in Costa Rica #9- The Food is Healthy and Delicious
A lot of travelers and expats who haven't been to Costa Rica assume that the local cuisine is comparable to other Central American destinations or even Mexico. That assumption couldn't be further from the truth. The Eastern coast offers a smorgasbord of Caribbean foods and flavours, as well as succulent seafood. The traditional Costa Rican meals revolve around vegetables, rice, chicken, fish and a lot of beef.
There are never ending choices when it comes to international cuisine as well, but if you get used to living like a local you will fall in love with how hearty yet healthy the food really is. Kick back and enjoy the flavours of spectacular cuisine while losing weight, could retirement get any better?
Reason to Retire in Costa Rica #10- Education is a Priority
Costa Rica separates itself from other countries in Central and South America when it comes to how seriously education is taken. The literacy rate is estimated to be over 95% and you will find schools in even the most remote locations. For decades the Costa Rican government has piled close to 30% of their overall funding into primary and secondary education.
That statistic alone makes sure that there are no children left out in the cold. Even in the middle of thick jungles you will come across small school huts which ensure that education is at the forefront of every community.
Reason to Retire in Costa Rica #11- The People are Undeniably Friendly
While there are a number of different cultures and people represented throughout the country, you will be blown away by the overall friendliness that absorbs Costa Rica. You will find a friendly Caribbean vibe on the East coast while the West coast is built on tourism so the locals realize how important you are to the economy.
You will truly be welcomed with open arms and confront people that are more than willing to show you around and flash an abundance of smiles. The easy going nature is addicting and you will be overwhelmed with the calm feeling that blankets most communities. If Thailand is the land of smiles then Costa Rica is the home of handshakes, hugs and heartfelt acceptance.
Reason to Retire in Costa Rica #12-Costa Rica's Incredibly Low Crime Rate
The overall notion of many people throughout North American and Western Europe is that Latin American countries are unsafe. Truth be told, Costa Rica has one of the lowest crime rates in all of Central and South America and is a place where people of all races and ages feel safe.
Women can walk alone all over the country whether it be in the city or the jungles without fear of their safety. Crime is frowned upon and personal safety is taken very seriously in the country which adds to the overall comfort level for retired expats in the country.
Just think about. That is all I ask. You do not have to pack up and move away today or start planning your retirement to Costa Rica this very second. Just look into it, shun those assumptions that tend to overtake the mind sometimes and bask in the excitement that the country offers. Just knowing what else is out there and realizing that you have other options can lift the weight of the world off of your shoulders, especially when times are tough.
No items matching your keywords were found.