Imagine yourself being thrown in middle of beautiful landscapes, seductive beaches, serene mountains and beautiful waterfalls. That is just scratching the surface when it comes to what Venezuela has to offer vacationers and expats looking to start a new life abroad. While it isn't always on the top of the list when it comes to most desirable places to live, it offers an exciting mix of eclectic culture and vibrant cities.
Venezuela is a tropical country located in South America and is bordered by Guyana, Brazil, and Colombia. Despite being a tropical country Venezuela has a diversified climate ranging from humid weather to glaciers which offers a varied lifestyle depending on where in the country you choose to vacation to or settle down. When looking at destinations for living abroad it can often be an added bonus for a climate to be diversified. While beach living is tempting, dry and hot weather all year long can be draining.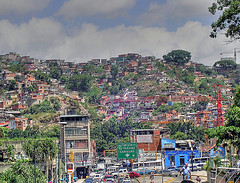 Lifestyle in Venezuela

The capital city of Venezuela is Carcas. The population is estimated to be around 27,030,656. It has the fourth highest birth rate in South America and houses about 252,200 refugees. The majority of the population is Mestizo and then about one fifth have a European lineage and another one tenth of the population has a lineage from Africa. There is no official religion, as in a religion that is recognized by the state, with the country. The official language is Spanish with more than 30 other local languages in use. The president is both the head of the government as well as the state and is chosen by the system of universal adult suffrage.
Venezuelans have developed a very urban lifestyle and has evolved to a majority of middle class citizens. Local beer, rum and coffee are the most popular beverages and North American music as well as a little South America salsa and Latin soul add a little spice to life. While the majority of citizens are middle class there are quite a few elites within the nation that have built their lives around oil and have quite a bit of pull with the government.
Tourism in Venezuela

Carcas, Angel Falls, Gran Sabana, arid deserts, beautiful mountains and sandy beaches, Venezuela has a lot to boast. A cable ride to Sierra Nevada National Park is worth a fortune. If you find yourself in Venezuela then you do not ever want to miss out on taking a quick jaunt over to Aruba or Trinidad and Tobago also. Playa Colarada boasts of some world famous beaches and then Gran Sabana has some unusually flat mountain tops that are more than worth a visit. To cut it short the country has a dizzying array of attractions and sights. Venezuela is in no way one of those cookie cutter destinations where you find yourself doing the same thing day in and day out.

Work in Venezuela
The currency of Venezuela is the Bolivar and at the moment of publication that the exchange rate is approximately 1 VEB = .000465 USD. The inflation rate is quite substantial and currently sits at 26% which obviously has quite an effect on the cost of living in Venezuela. The majority of jobs are offered within the service industry which includes employment sectors such as healthcare, retail, transport, education and of course tourism, seeing as it forms a vital part of Venezuela's economy. The estimated average salary in Venezuela is 7,480 VEB which may vary depending on the personal factors which are not constant in all cases.
Job networking sites offer a good option if you are looking for jobs within the country. You can speak to local clients and connect with potential employers about the possibility of obtaining a full time job. However, in many cases you are better off simply saving up and heading to Venezuela, and then starting your job search from within. Companies and employers are far more willing to hire people in person rather than over the phone or via the internet.
Housing in Venezuela
Housing can be a bit of an issue in cities like Carcas. The prices vary according to the location and one of your best bets is to get yourself registered with the nearest consulate as soon as possible. The consulate can often help point you in the right direction for housing and accommodations and also help you take the necessary precautions. Venezuela is an earthquake prone country and is affected by torrential rains, so one must also take pretty serious precautions when purchasing property and housing insurance.
Crime rate in Venezuela

Unfortunately, Venezuela has the highest per capita homicide rate in the world. The violent crime rate is an issue of concern here with kidnappings, assaults and robberies occurring every now and then. Many harassment cases against U.S citizens have occurred and have raised a serious concern. The political climate is highly polarized and prone to violence. While this is the one side that is often seen by many foreigners, the issues are a lot more isolated than it appears. There are of course major areas of concern and you are advised to stay away. However there are also very safe communities and especially some safe resorts and areas for vacationers.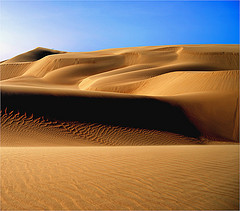 Travel in Venezuela

Venezuela is connected through a major air route connecting South America with the rest of the world and thus remains a very easily accessible country of South America. It lies just above the equator and is situated in a part of the world that enjoys relatively pleasant weather all through out the year. This does mean that there is technically no off season or peak season in terms of traveling to Venezuela, but still to be precise the best time to travel to Venezuela is from September to April, which happens to be the dry season.
Yes there are a few drawbacks when it comes to considering moving, living and working Venezuela but there are also a number of wonderful opportunities. While some destinations offer an easy transition for expats this is not necessarily the case for Venezuela. However that is what makes it so appealing for some people who are trying to escape their routine life and break off the beaten path. Countries like Costa Rica and Mexico offer completely foreign communities that feel just like a southern American town. A lot of expats love that accessibility but it isn't for everyone. If you are looking for something a little different then you may want to consider Venezuela. Just keep in mind that research and preparation are keys for a move to Venezuela, even more than for other countries abroad.
No items matching your keywords were found.