Paradise Without Breaking the Bank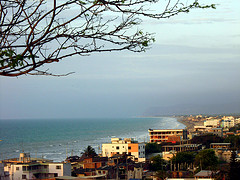 Ecuador is one of the most beautiful and exciting countries in the world today. Though its diversity and beauty hasn't been unleashed yet, but it is rapidly becoming one of the favorite holiday destinations across the globe. Geographically located in the Andes Mountains, it supports some of the most exquisite plants and animals. With its large variety of landscapes, it's a must visit for every nature lover.
From ancient cities to one of the thickest forests in the world, the country has a whole lot of variety for you to discover. Tired of the hectic city life? With one of the lowest population densities in the world (approximately 50people/ sq km), Ecuador assures a calm, peaceful and pollution-free stay.
Talking about the people, most of them are friendly, God-fearing people who will treat you with a lot of respect as a visitor and feel honored to help you. Previously being a Spanish colony, Spanish is still the local language. Even if you are an English speaker, you would be able to blend in pretty easily as it is understood by a large population.
A Luxurious Lifestyle on an Affordable Budget
Thinking about permanently moving to Ecuador? Hold onto that thought, because it is a good one. It is one of the most affordable countries in the world with great work and business opportunities, making it a perfect retirement destination, or a place to strive earlier on in life. With no restrictions on foreign-based businesses and a really relaxed law system, you get to keep 100% of your profits and pay very nominal taxes. And if you are under the impression that the living standards are not as high as you are accustomed to, then you might not know Ecuador yet.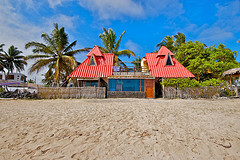 In all the major cities like Quito, Guayaquil, and Cuenca, you will find many of the familiar brands, cars zooming around in busy streets, and people using cell phones and internet as commonly as other necessities of life. You have world class restaurants and hotels, excellent medical care, and all other luxuries that you need to live life comfortably at very cheap prices. In fact, you can live a comfortable and satisfying life on less than 20,000$ a year.
Finding Work in Ecuador
Finding work in Ecuador for a foreigner is easy. With a flourishing tourism industry, jobs are generally available from May to September when tourism is at its hike. Getting into the hospitality industry is generally advised for someone multi-lingual. Setting up your own tourism related business can pay off really well too. Hotels, bars and tourist guides do a lot of business in the peak months.  However, as with any position you apply for, having at least a base knowledge of Spanish will go a long way to easing your transition and making life more comfortable in your new home.

Teaching is also a feasible and rather popular occupation among foreigners. There are many schools, institutes and colleges that offer English classes and teachers are usually in demand. Teaching can usually earn you 5-8$ an hour as a starter which is likely to increase with position. While that sounds mediocre at best and is poor when compared to other destinations, it is important to note that you can stretch your dollar quite far in Ecuador. Ecuador also hires English speakers in all major export related jobs as the USA is the major trading partner of the country.
Ecuador is a country in which you can live on an extremely small income. This is why it is becoming such a popular live abroad destination for people who work from home or make money online. You do not need to be an internet mogul or a dot come millionaire to settle into a comfortable and successful lifestyle. You can find a luxurious colonial home for around 25,000$ or rent a home for about 100$ a month depending on what you are looking for.
Ecuador offers a peaceful life at an affordable price with natural beauty all around and lots of adventurous activities to do. Can life be any better??
No items matching your keywords were found.