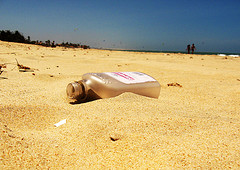 Break Free from the Travel Guide
What comes to mind when you think of the word travel, or the word travelers? Do you instantly imagining lying out on a hammock on a pristine beach? Do you imagine sipping expensive wine in Tuscany? Or do you picture a backpack, one pair of clean socks and a camera to be the adventure of a lifetime? There are so many differing opinions and ideas when it comes to travel, and accordingly there are hundreds of preconceptions and quite a few misconceptions as well. Some people think that leaving the comfort of home and going anywhere other than the Caribbean or Western Europe is unsafe. Some people think that backpacking through Asia is only for "hippies" and some people wouldn't dare to venture to the Middle East. Then again, those are some of the places where travelers from around the world have found themselves and built lasting memories.
When it comes to preconceptions about travel there are quite a few that ring true, but there are also a number that either do not apply now or never did. With that said, let's tackle a few common travel preconceptions head on and see if we can't open up our minds just a bit more.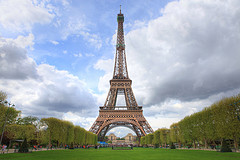 Common Travel Preconception #1- To Get an Authentic Experience you Must Travel Off of the Beaten Path
There are thousands of travel experts and tourists alike that always talk about how Paris is not really France, and how Bangkok is not really Thailand. The preconception is that you have to get into the rural areas and away from the tourist traps in order to have a genuine travel experience. My first reaction to this is why? Yes, there are unique cultures and experiences to be found off the beaten path, and I have even had my most memorable travel memories on the outskirts of town in a local bar or swimming hole. However, even though New York alone does not define the USA, it has just as much to experience and just as much of a unique feel to it as all the rural towns around America. Of course there is a whole lot more to experience in South Korea than what is offered in Seoul, yet a trip to Korea would not be complete without a stay in the capital city.
 
While it may be harder to find local hotspots and navigate your way to lesser known attractions in big cities, there are still an infinite amount of rocks that are still left unturned. Even the biggest conglomerate chains such as McDonald's offer a local and unique experience in different countries. Can you get beer on tap at the McDonald's in your home town?  (Not that I condone getting a Big Mac when in a unique paradise, but to each his own) A beer with a Big Mac does not necessarily equal out to a truly cultural experience but it is an example how even the most seemingly cultureless spots can offer opportunities you cannot find elsewhere.
Common Travel Preconception #2- It's Better to Travel Alone than to take a Tour
Now, this is a preconception that many travelers absolutely live by. Many believe that packaged tours take the experience right out of a vacation and force feed you the same cookie cutter attractions over and over again. While this may be true at times, it should be pointed out that there are a number of tours that can give you access to places you didn't even know exist. Not only are tour guides paid to be informative and helpful, they also have special privileges that the everyday Joe Blow traveler may not have.
To that argument, there are many people that would respond by saying how much you can learn from the locals. Yes there are some excellent spots you can be shown around the world if you get in touch with the locals and the culture, but this is a difficult issue if you are short on time. At times it can take weeks or even months to meet the right people or learn how to navigate the new place you are in. If you have that time congratulations, but if you don't then you may have to look for other options. This is not to say that all tours are created equal or that packaged, all-inclusive vacations are all the rage. Even I have an instant negative reaction to the thought of guided tours. After time though, even the most seasoned traveler has to admit that it is almost cocky to think that you can easily lead yourself around a whole new country on your own.
Common Travel Preconception #3- Hostels are for Real Travelers. Hotels are for Tourists
Travelers and tourists have been involved in a he said, she said, they do, we do type of argument for as long as I can remember. We will leave that one alone for now, but definitely address this hostel preconception. Sure hostels are perfect for a group of single guys looking to meet up with backpacking girls, or for travelers looking for an all night long party. If that is your thing, then more power to you. Personally I would much rather stay in a low budget hotel for an extra few dollars than come home after a long day to a bunch of lonely planet hugging college graduates looking to find themselves in the bottom of an empty glass.
I would say the main preconception is that hostels are a more cultural experience, and one that can save money. To tell you the truth it has been quite some time since I last stayed in a hostel. Fact is, I am making the same amount of money as I was then.  I just learnt how to cut back on other things or find low budget hotels that offered me hot water and a quiet night. Sometimes you just cannot put a price on a good night's rest after a long day, especially if it means just an extra $5-$10 a night.
Common Travel Preconception #4- All Travelers have a Deeper Understanding of the World.
For starters, I have learnt more from traveling than I ever did in University or in a full time job. However, in no way do I think I am actually enlightened or that I have anything over anyone else. Yes there is an infinite amount of knowledge and experience that can be gained from travel, but that doesn't mean that everyone who has traveled is better off. There are many travelers out there who connect with other travelers on the basis that they have so much in common and a deeper understanding of the world.
 
Truth is that I know a number of brilliant, culturally aware, and "enlightened" people who have never left their hometown. On the other side of the coin I have run into a few arrogant, insensitive, and ignorant people in most of the places I have been to. Traveling doesn't make you more aware or smarter instantly. It all depends on how you go about traveling and how you look at the new culture and experiences that surround you. It is the person that creates the understanding within them, not the location.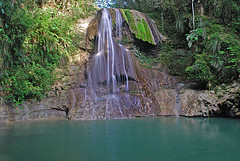 Common Travel Preconception #5- Each Destination has a List of Absolute Must Do's
 
The absolute best part of visiting Phuket, Thailand was the run down, lonely bar that my fiancée and I happened to stumble upon one night. The locals there were knowledgeable and entertaining. The bartenders were fun loving, free spirited, and inspiring. I learnt more from the 2 nights spend in that seedy bar than I did touring Monkey Island, James Bond Island, or any of the other must sees in the area.
 
In no way am I saying that you should travel and avoid all the top attractions. The Chinese New Years firework show in Hong Kong was mesmerizing and James Bond Island was a fabulous experience. I am just saying that sometimes it is better to live your trip on a whim. If you try and jam in the entire list of must see attractions or must do activities then you may miss out on something else. Further still, I see countless travelers and tourists running around during their vacation cramming in as much as possible in order to make sure they check off everything in their Lonely Planet. They get to go home and tell everyone what they saw, but these are the people who need a vacation, after their vacation.
 
If you find a spot you love, stay there. If you see something that intrigues you but isn't on your list, go closer. If you don't have the time to fit in everything, don't worry about it. There are always plenty of high def videos and pictures online of the greatest attractions in the world. What you won't find online is those personal experiences that make your vacation unique and eternally memorable.
 
I will be the first to admit that I am no travel guru. My opinions are not the be all and end all of the equation. If you disagree with me, then be sure to let me know. Admittedly these common travel preconceptions are just the beginning, and heck you may even think they are totally bogus. What preconceptions have you noticed while traveling or after a vacation? If I left something out, feel free to add it. How have your thoughts when it comes to traveling changed over time? I value your opinion as much as I hope you value mine.